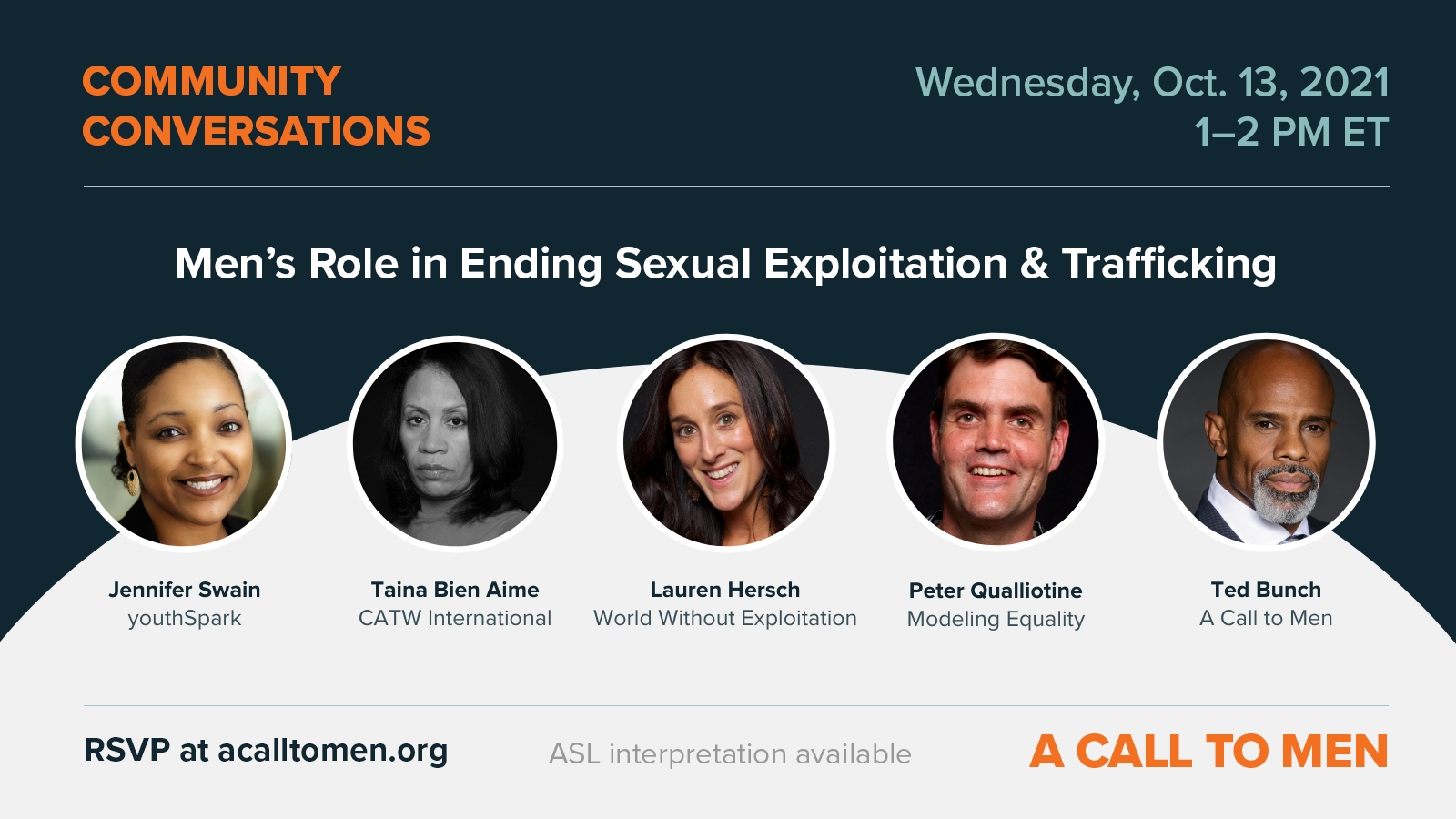 Community Conversations: Men's Role in Ending Sexual Exploitation & Trafficking
Thank you to all who joined us on Wednesday, October 13th at 1 p.m. ET for a Community Conversation centered around the devastating impact of sexual exploitation and human trafficking, and the steps we can all take to build safer, more respectful communities.
Watch the video below to hear from industry leaders Jennifer Swain (Executive Director, youthSpark), Taina Bien-Aimé (Executive Director, Coalition Against Trafficking in Women), Lauren Hersch (National Director, World Without Exploitation), Peter Qualliotine (Founder of Modeling Equality and a founding co-chair of World Without Exploitation), and A Call to Men's Chief Development Officer, Ted Bunch. We are so grateful to have shared this space with you to learn, grow, and reflect on these issues as a community!