U.S. Military Domestic Violence and Sexual Assault Prevention Training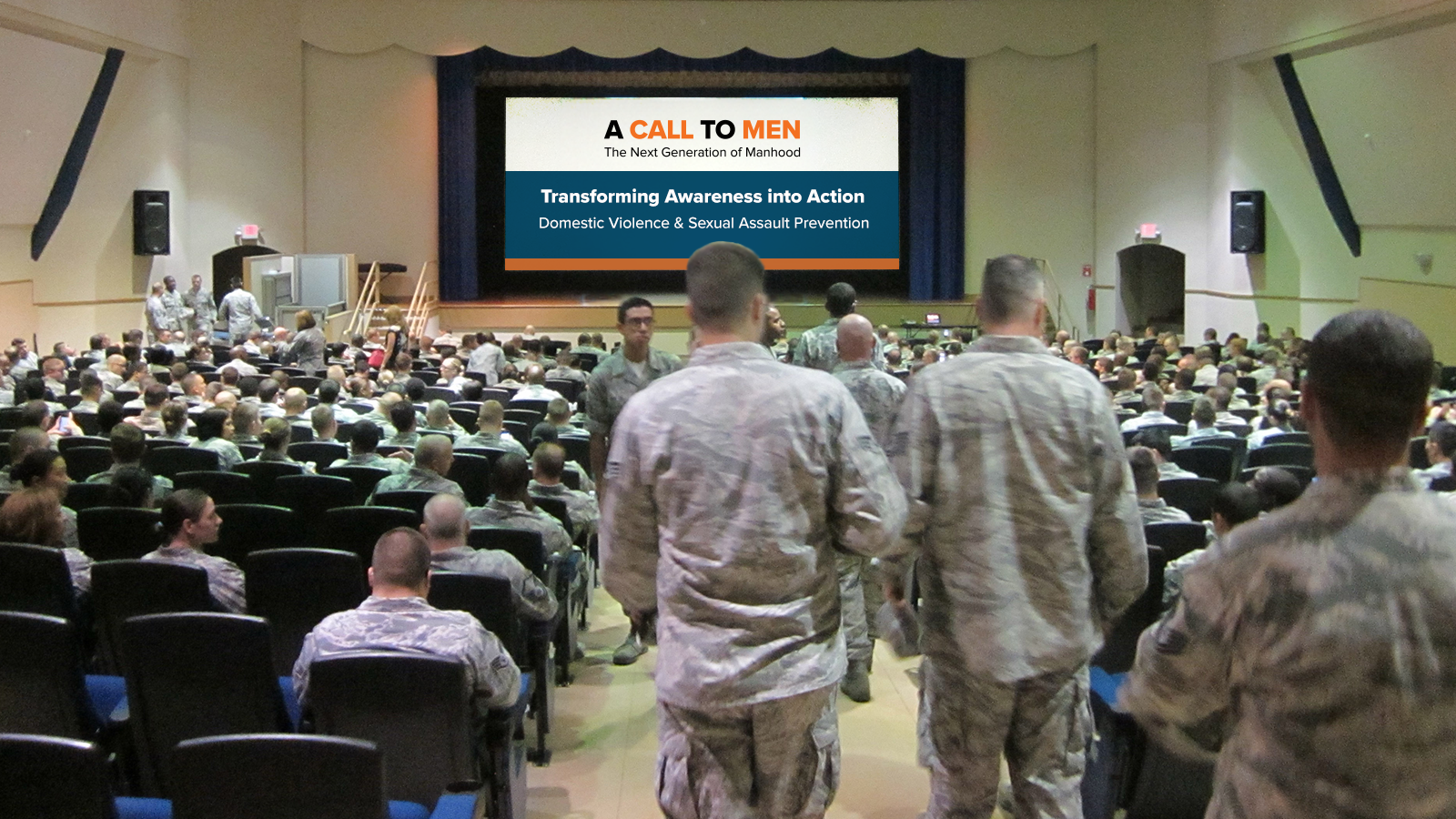 A Call to Men has worked with the U.S. military for over 12 years — offering trainings at West Point, Annapolis, and numerous domestic and international military installations. We work with service members to deepen their awareness and understanding of domestic violence and sexual assault, and to provide resources to help them take an active role in violence prevention.
Our training program consists of a presentation and a discussion exploring the prevalence of domestic violence and sexual assault within our society. Participants will examine:
 The impact of domestic violence and sexual assault on victims, families, perpetrators, and communities.

 Strategies to build and maintain healthy relationships.

The role that all service members and leaders can play in domestic and sexual violence prevention, and strategies to create safer communities.

The influence and platform that the military has in our society to contribute to domestic violence and sexual assault prevention efforts.
A Call to Men's training team has military backgrounds, extensive military training experience, and a deep understanding of military culture. We have trained at military installations around the world — including Marine Corps Base Camp Pendleton, USS Green Bay, Naval Base San Diego, MacDill Air Force Base, New Jersey National Guard at Fort Dix, Kadena Air Base in Okinawa, and more.
Meet Our Military Training Team: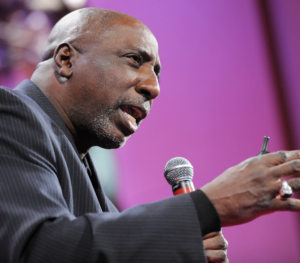 Tony Porter
A Call to Men's CEO and Lead Trainer Tony Porter is internationally recognized for his efforts to prevent violence against women while promoting healthy, respectful manhood. He is a leading voice on issues of manhood, male socialization, and its intersection with violence and preventing violence against all women and girls.
Tony is a United States Army Veteran and has nurtured a division of the organization to work with the Department of Justice and the United States Military. He has worked with the United States Military Academy at West Point and the United States Naval Academy at Annapolis. He is an international lecturer for the U.S. State Department with extensive global experience — including Brazil, India, and Africa — and has been a guest presenter to the United Nations Commission on the Status of Women. Porter's TED Talk was named by GQ Magazine as one of the "Top 10 TED Talks Every Man Should See." He has also provided training to the National Basketball Association, National Hockey League, Major League Soccer, and Major League Baseball.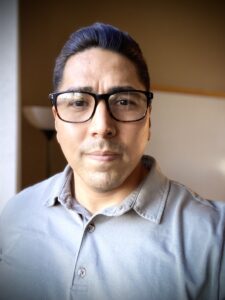 Christopher Guerrero
Christopher Guerrero is a husband and father working to realize healthy, respectful manhood in his home and community. Christopher is a United States Army Veteran — having served from 2001-2006 with multiple combat deployments during his service. Christopher has been working with men who have served in the military to take leadership on preventing abuse and violence in their homes and broader communities. He is a graduate of the Noncommissioned Officer Academy at Fort Stewart, GA and U.S. Army Ranger School at Fort Benning, GA. He earned his undergraduate and graduate degrees in Social Work from Arizona State University. Christopher currently serves as a behavioral health lead for the Southern Arizona VA Health Care System.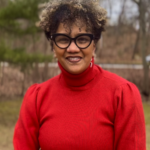 Delores Hunter is a licensed clinical social worker. As a trainer for special projects, she facilitates classes for the New York Police Department's Crisis Intervention Training program. Delores is a recent retiree from New York City Department of Probation, where she was employed for over 20 years. Delores, along with a team of NYPD trainers, facilitates classes at the New York City Police Academy in Flushing, Queens. She has worked with men and boys of all ages, including athletes and players in the National Football League, business men, educators, grass roots organizations, government officials, high school and college students, and many others.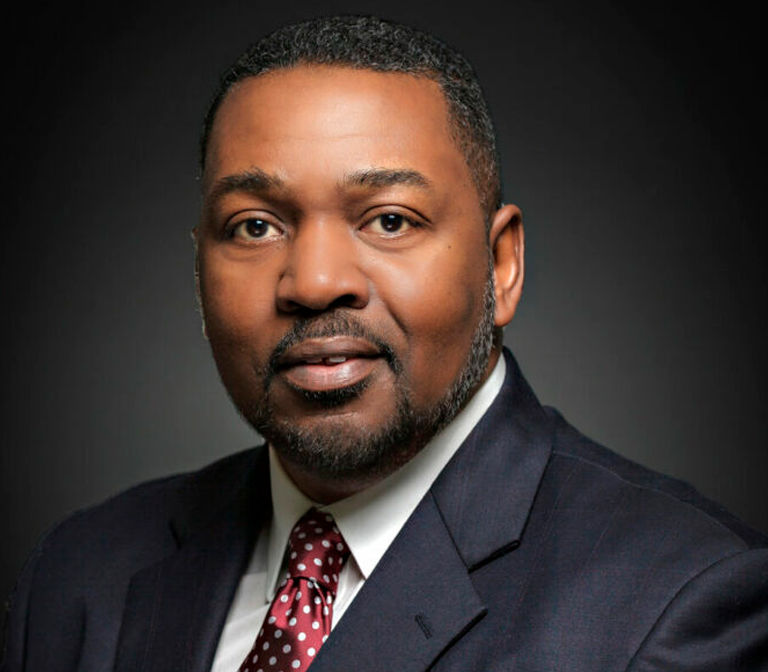 Rickie Houston
Rickie Houston is the Director of Healthy Manhood Initiatives for A Call to Men. Houston is an experienced trainer working throughout the United States and for the U.S. State Department. Houston is a United States Army Veteran — having served from 1982-1988 — and has provided military training in Okinawa, Japan. Houston has also trained extensively with the National Football League, National Hockey League, and Major League Soccer. His international work includes Liberia and Sierra Leone, engaging men in the effort to end violence against women in West Africa.
---
A Call to Men can work with military installation leaders to develop a customized training experience that utilizes the values of the military to achieve a culture free from violence and discrimination against all its members, civilian employees and families.
For more information or to schedule a training, reach out to Heather Brame at heather@acalltomen.org.