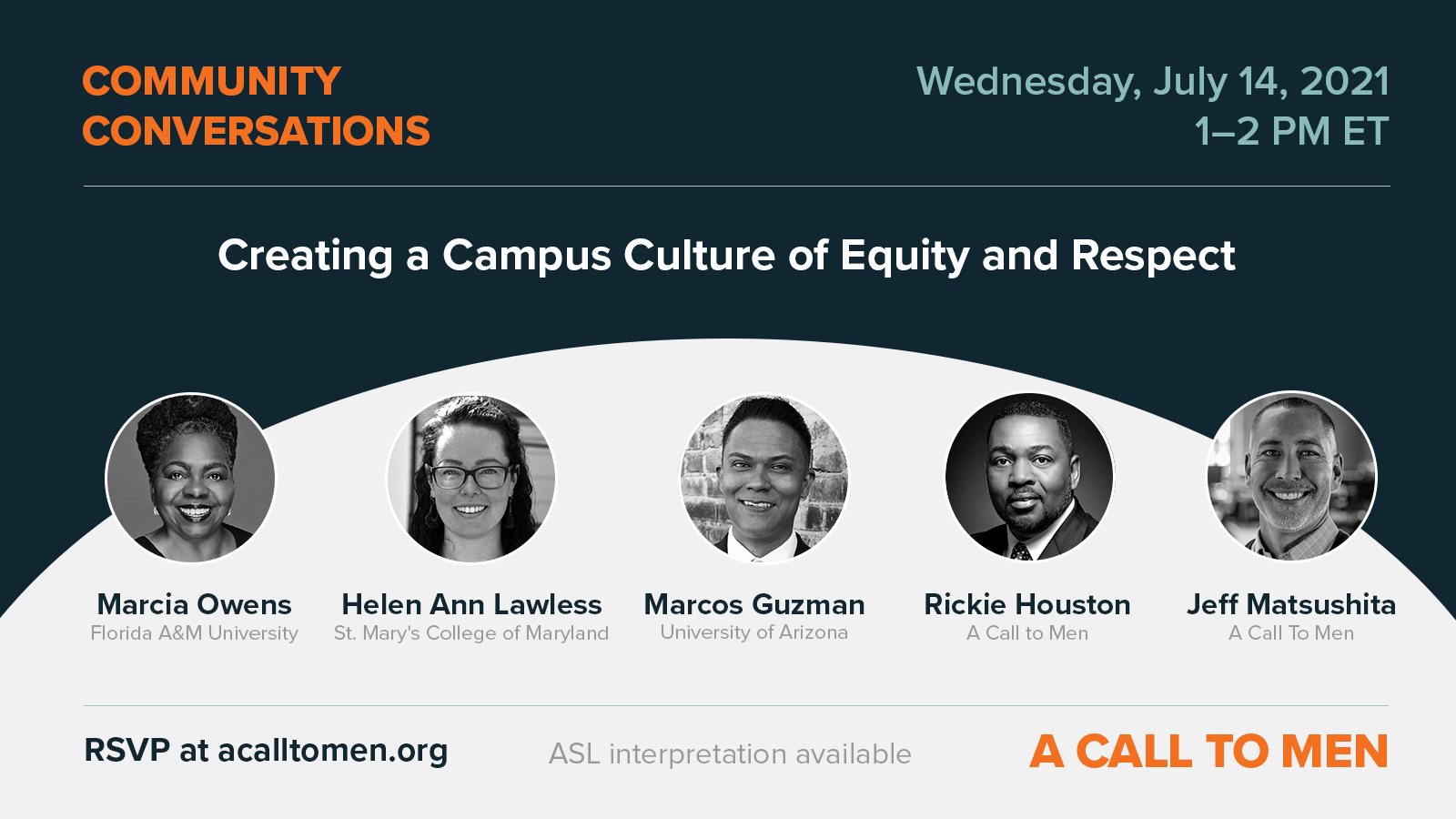 Community Conversations: Creating a Campus Culture of Equity and Respect
Thank you to all who were able to join us for this community conversation on creating a campus culture of equity and respect. Register for our upcoming October community conversation here.
We were joined by guests from Florida A&M University, St. Mary's College of Maryland, and the University of Arizona, each of whom shared strategies to promote healthy manhood and relationships that help prevent all forms of violence against women and LGBQ, trans, and nonbinary communities on campus. Register for upcoming community conversations here.
Watch the full video below: