What a Female Vice President Means for Achieving Gender Equity
As parents of girls rightfully celebrate what it means to have our first woman as Vice President, let's not forget how important it is for our sons to witness. This is a critical moment to teach our boys to celebrate, respect, and honor women in power—especially when they are BIPOC.
We have long taught at A Call to Men that achieving gender equity hinges on a redistribution of power. Sharing power in a way that fairly corresponds to all those represented. This applies to our government, to our corporations, to our communities, and to our families. And having a woman hold the second highest office in the nation, represents a shift in power.
The images being shared across social platforms are powerful visual demonstrations of how different and how meaningful this moment is. This is what progress looks like.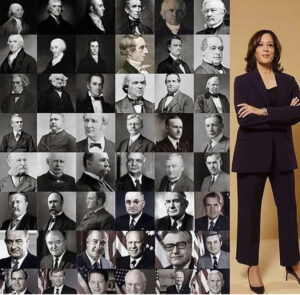 While we all know that there is much work left to do, let us take a breath to mark the moment. Let us look at our children, our grandchildren, and the young people around us and think about what this means for them—about the possibilities that they can now SEE, and not just dream.
Men, our job is to lift up the leadership of accomplished women—in the White House, in our workplaces, in our communities, and in our homes. Our job is to celebrate their success. Our job is to honor and respect their power. Our job is to listen to them. Our job is to learn from their experience.
And if you find yourself feeling some internal discomfort or push back about a woman—and a Black woman—assuming this role, I challenge you to commit some time to thinking about why. Politics aside, we have been collectively socialized to view women and girls as objects, as property, and as having less value than men. These messages are in the air we breathe. And sometimes that socialization can sneak up on us—it is the foundation of our unconscious bias. The teachings of the Man Box help maintain a male-dominated society, where men hold primary power and the majority of roles in leadership, moral authority, social privilege, and have largest control of property.
I invite you to join us as we work to raise men's and boys' consciousness about their collective socialization so that we can think critically about how we might be reinforcing or passing on these harmful beliefs and so we can challenge those beliefs in other men. You have influence and you have a platform to create positive social change.
If you'd like to take a deeper dive on this topic, watch our November 2020 community conversation with Mark Herzlich, former NFL player and Kyle Harrison, director of players and inclusion for the Premiere Lacrosse League.