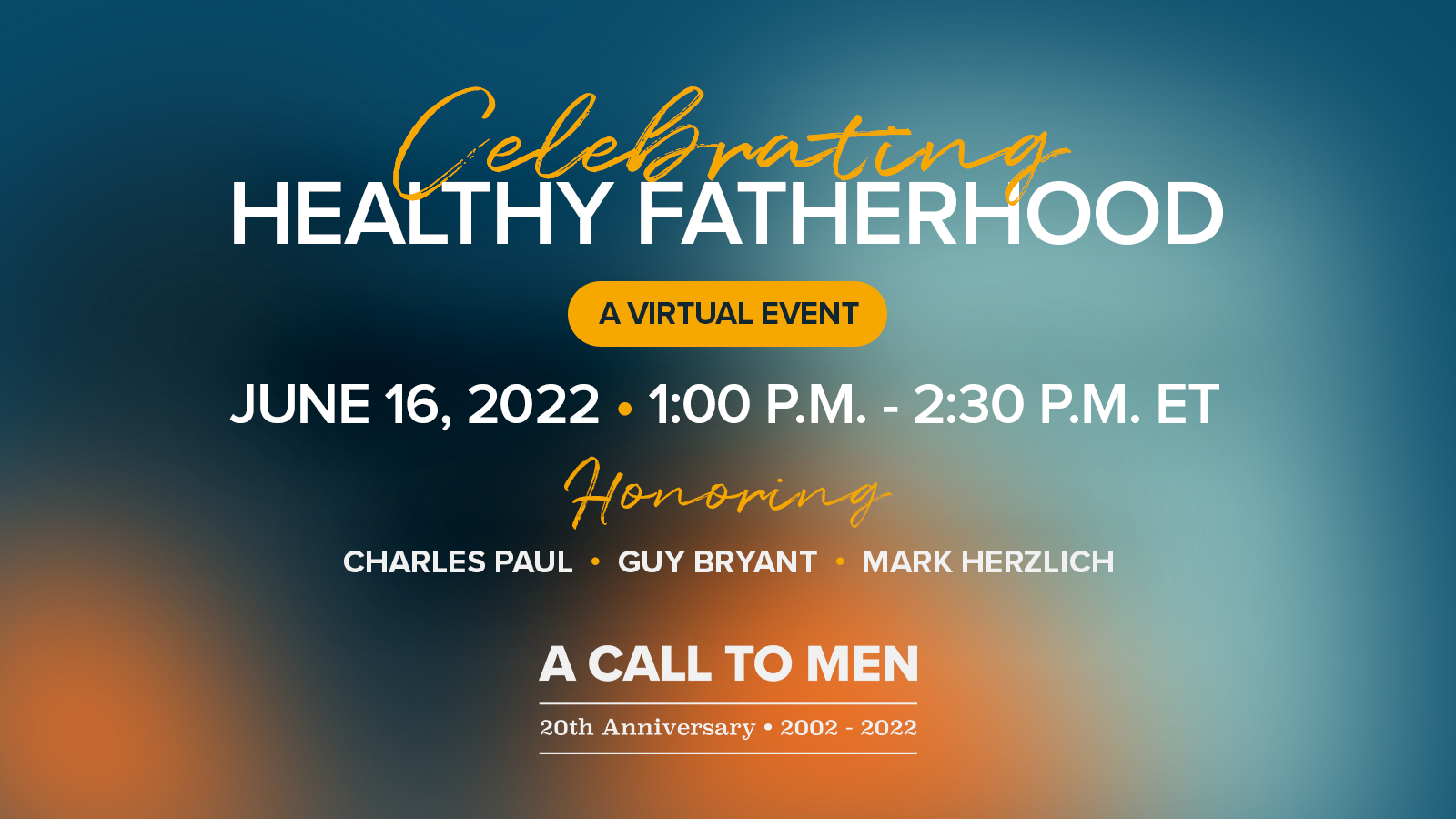 Celebrating Healthy Fatherhood
Join us June 16, 2022 for our virtual Celebrating Healthy Fatherhood event as we honor fathers, families, and our desire to positively transform society. This event will recognize three men who represent profound examples of fatherhood and who use their influence and platform to promote healthy, loving and respectful manhood.
Thursday, June 16, 2022
Free, live online event
1 – 2:30 p.m. ET
We'll be honoring three trailblazing advocates of healthy manhood at the event:
Guy Bryant, a social worker and the "Foster Forever Dad" who has been a foster parent for nearly 60 young men in New York City.
Charles Paul, founding member of Fathers and Men of Professional Basketball Players Inc.
Mark Herzlich, host and creator of Superhero Dads Podcast, Super Bowl XLVI Champion and A Call to Men board member.
RSVP to join us for this free online event: