A Call to Coaches: Coaching with Character, Winning with Respect
A Call to Men is pleased to announce a new virtual community of Healthy Manhood mentorship for coaches!
We invite you to join us for monthly virtual A Call to Coaches Huddle Ups—facilitated by coaches, former pro athletes, and A Call to Men leaders—where coaches can learn, connect, and recognize their role in molding boys and young men into responsible and respectful individuals. These 30-minute community convenings will provide coaching professionals with the resources to support the holistic development of themselves and their players. Coaches, athletes, violence prevention advocates, and community members will come together on Zoom to educate and share information on healthy, respectful masculinity and offer tools to nurture these values in others—both on and off the field. Click here to see dates for upcoming A Call to Coaches Huddle Ups.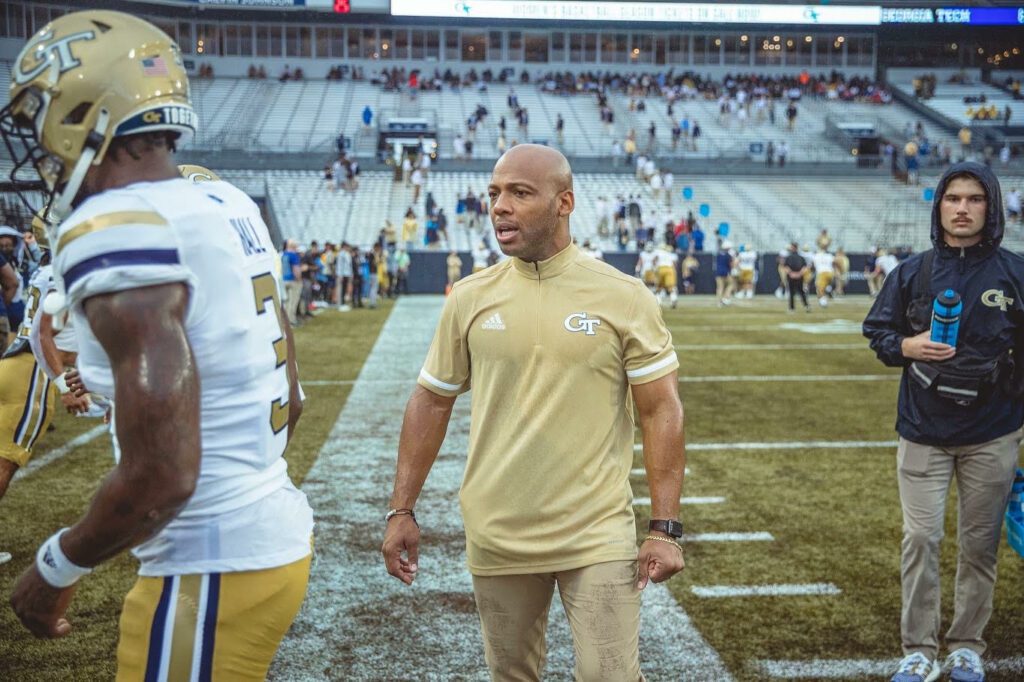 Why Coaches?
Coaches have the unique platform to challenge and alter cultural norms surrounding masculinity—both on and off the field. Your influence extends far beyond the game, resonating deeply in the lives of your athletes and the community at large.
"As someone deeply involved in the movement towards healthier masculinity, I've seen the transformative potential coaches hold. The court, the field, the track – wherever you coach, you have the unique platform to redefine manhood. Let's make a change, together."
—Tony Porter, CEO of A Call to Men and facilitator of A Call to Coaches
Join the Movement:
Let's work together to create a world where young men and boys express themselves authentically, where outdated notions of masculinity are challenged, and where respect and love are foundational values. Join our community of coaches and mentors committed to positively shaping the lives of young men and boys and you'll also receive an exclusive resource—10 Things Coaches Can Do to Promote Healthy & Respectful Manhood. Sign up:
Join the A Call to Coaches Community