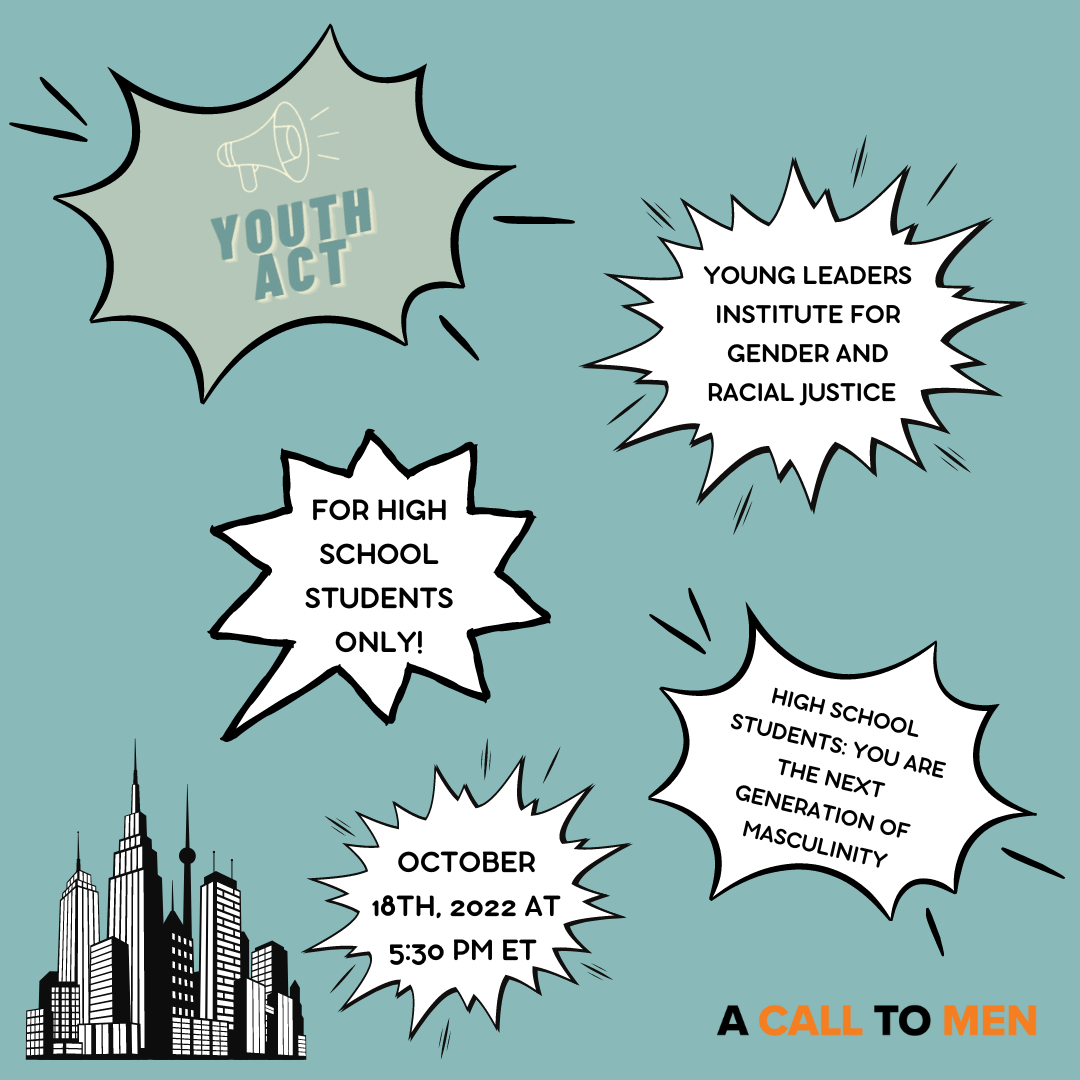 Young Leaders Institute for Gender & Racial Justice
Are you a current high school student committed to helping dismantle sexism and racism in your life, family, school, or community? We're offering a FREE Virtual Training Institute for Gender & Racial Justice – designed specifically for young leaders. This online session happening on October 18th at 5:30p ET will provide tools and resources to empower you to create meaningful impact in your communities and in your allyship practice. Participants will:
✔️ Join a community of other young leaders committed to using their influence and platforms to affect systemic change and create anti-sexist and anti-racist
✔️ Understand how patriarchy, trauma, misogyny, and anti-Blackness negatively impact all of humanity.
✔️ Receive tools that can help promote healthy masculinity, cultivate healthy relationships, and prevent all forms of gender-based violence and discrimination.
Don't wait to reserve your spot! Registration is limited. So that you have the most impactful experience possible, we ask that you attend the entire event on video.