Invest in Healthy Manhood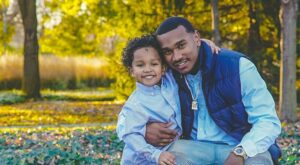 We know that when men break out of the Man Box, violence against women, girls, and those at the margins of the margins decreases. When men live more authentic lives, we're also happier and healthier.
Your tax-deductible gift today will provide:
— More trainings with young folks using the Book of Dares
— More of our signature two-day training institutes
— More work with athletes — from high school all the way to pro leagues
— More trainings with companies and organizations — from the barbershop to the boardroom
Thank you for your support!