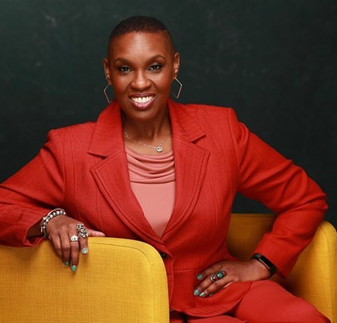 Kalimah Johnson (she, her, hers)
Kalimah Johnson received her bachelor's of social work degree in 1996 and a master's of social work in 1997, both from Wayne State University in Detroit, Michigan. Her concentration was in mental health and school social work. She is licensed in Michigan and Illinois as a clinical social worker. Johnson taught in the social work program at Marygrove College full-time form 2010-2017. Her practice experience has focused on providing a comprehensive range of services to survivors of sexual assault and domestic violence. She conducts workshops on topics of relationship safety, incest survival, and community awareness relating to violence against women. Johnson chairs the Sexual Assault Awareness Month event, "Take Back the Night-Detroit" sponsored by Marygrove College and the Women's Center. She also chairs the Domestic Violence Awareness Month event in October — Engaging Men to Stop Violence Against Women — all-male panel discussion. She is founder of SASHA Center, a nonprofit agency providing culturally specific primary prevention workshops and support groups to African-American survivors of sexual assault. She is a member of the National Association of Social Workers (NASW), Delta Sigma Theta Sorority, Inc., and the Michigan Coalition Ending Domestic and Sexual Violence. She is a performance poet and has published numerous articles in various mediums and authored a book titled, Locs for Life: The Root to Wellbeing for African American Women.
She is also a gender-based violence and relationship management consultant to the National Football League, National Basketball Association, and National Hockey League — working specifically with professional athletes and administration on topics directly related to intimate partner violence, sexual assault, sexual harassment, and healthy management of family, career, and overall mental health and well-being.