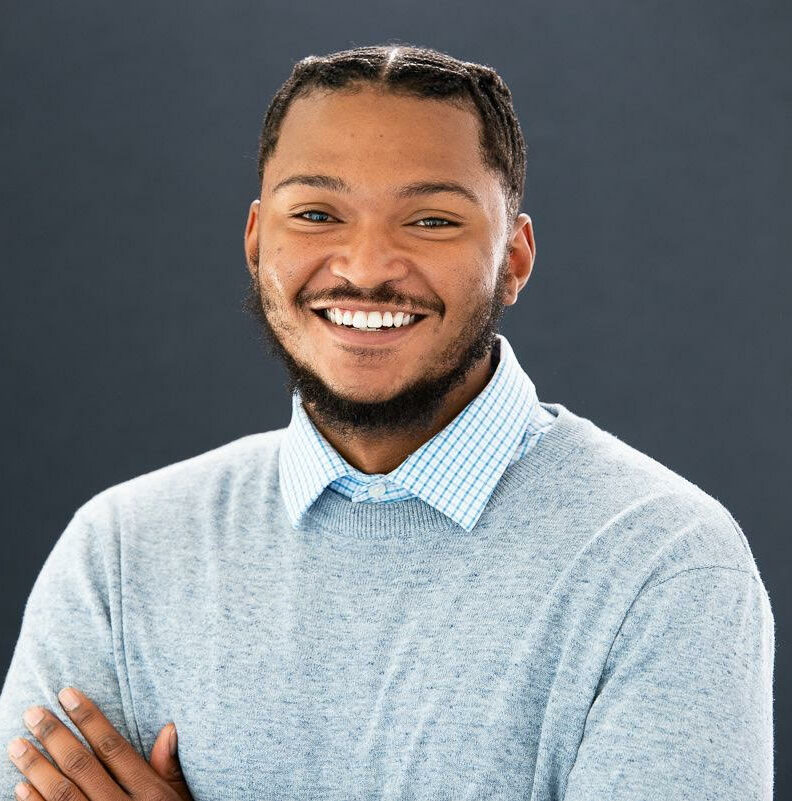 Nasir Grayman (he/him/his)
Coordinator of Community Engagement
Nasir Grayman is a Wilmington, North Carolina native. He later moved to Charlotte, NC where he received his Bachelor's degree in Psychology and Master's degree in Clinical Mental Health Counseling from the University of North Carolina at Charlotte. While in graduate school, Nasir served as a Graduate Assistant for the Office of Academic Diversity and Inclusion (OADI). In his role, Nasir focused on helping underrepresented students navigate the transition from high school to college and ultimately assisting them throughout their collegiate journey. Through his work in higher education and mental health services, Nasir has developed a passion for working with adolescents and young adults, particularly students of color. As Nasir recognizes the difficulties that often couple these transformational times in people's lives, he strives to foster a safe, warm, and collaborative environment. 
Clinically, Nasir has experience working with clients in collegiate mental health and residential mental health treatment, where he worked with individuals from diverse backgrounds on issues such as depression, anxiety, stress, relationship challenges, grief and loss, life transitions, identity development, and other mental health and life concerns.
Nasir joins the A Call to Men team as a passionate mental health advocate who believes that all individuals are deserving of accessible and adequate care. He also recognizes the barriers, both societal and cultural, that influence the help-seeking behaviors of marginalized groups. Nasir strives to continue working to shift the negative stigmas associated with seeking assistance in many marginalized communities.