Career Opportunity – Live Respect Facilitator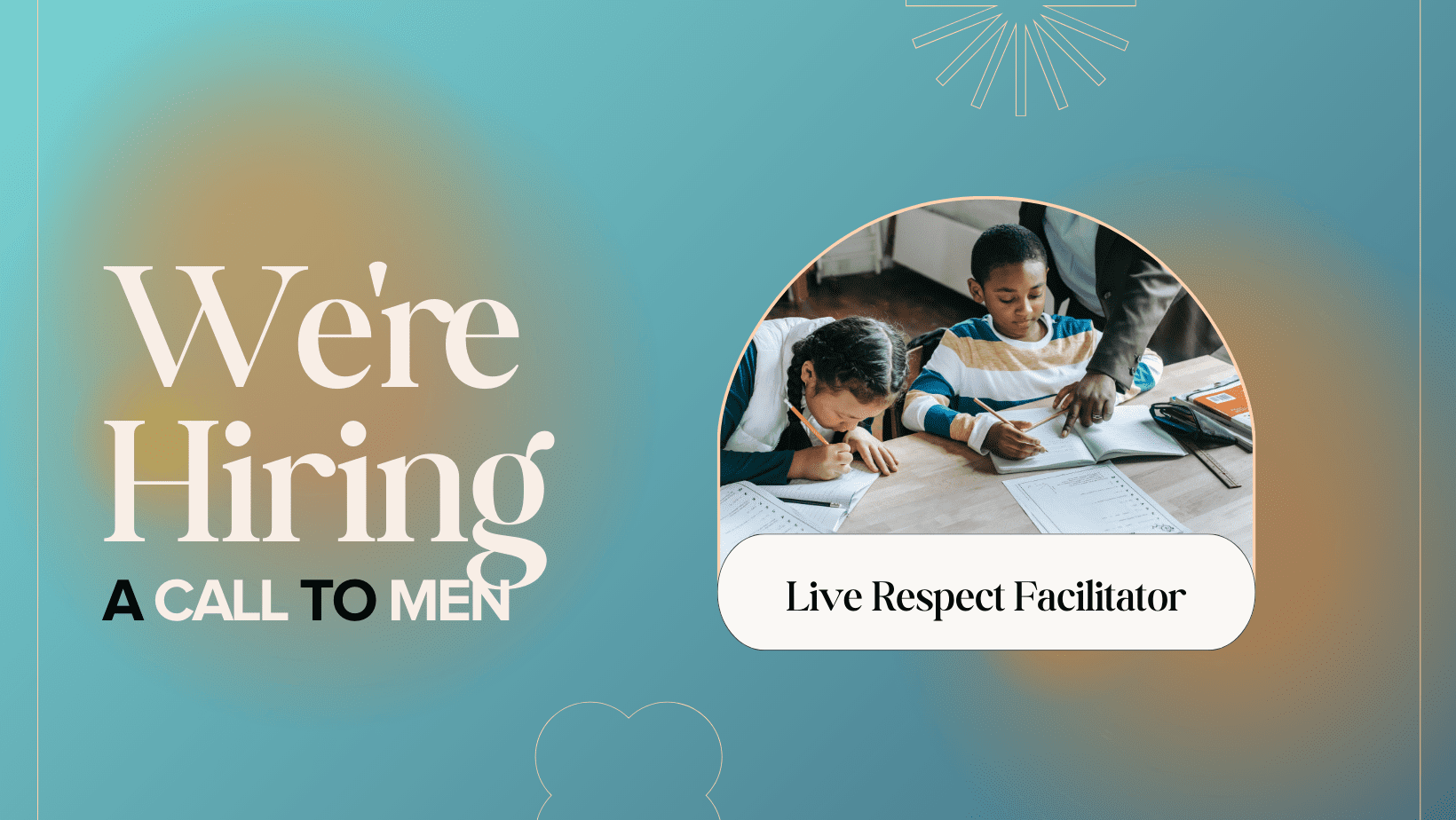 Job Title: Live Respect Facilitator
Reports to: Director of Youth Initiatives 
Rate of Pay: $60.00/hr 
Status: Independent Contractor
Location: Remote/NYC
Prepared Date: August 11, 2023
POSITION SUMMARY: A Call to Men's Live Respect and Healthy Masculinity curriculum offers coaches, educators, mentors, and youth advocates the tools to build young people of character. This curriculum focuses on:
Promoting healthy, respectful masculinity

Decreasing language and actions that degrade women, girls, LGBQ, trans, nonbinary individuals and other groups in the margins of the margins

Challenging harmful cultural and social gender norms 

Decreasing instances of bullying and homophobia

Promoting healthy relationships and consent 
Facilitators hired will be part of an NYC specific training team who will support efforts to train NYC public school educators and students on healthy masculinity, relationships and consent based on A Call to Men's Live Respect and Healthy Masculinity Curriculum: Life Skills and Well-Being for Boys and Young Men curriculum. They will work within the Youth Initiatives department at A Call to Men. The positions are based out of New York City and will require travel to NYC public schools across all 5 boroughs. 
There will be opportunities to facilitate these sessions both in English as well as Spanish. Multi-lingual facilitators are encouraged to apply
Facilitators will also be required to have a range of flexibility in scheduling as some of these training sessions will be facilitated during school hours and/or evening hours for after school programming. The focus of these positions are to implement our partnership deliverables with Project Pivot and the NYC Department of Education to educate boys and youth on healthy masculinity using our 12 lesson plan curriculum implemented over the course of several weeks. 
All facilitators who are hired will need to complete a background check for A Call to Men as well as any onboarding process for the NYC Department of Education. Facilitators will be required to attend an intensive in-person 4-hour training on the Live Respect and Healthy Masculinity curriculum implementation prior to any sessions assigned. A confidentiality agreement will be issued and must be reviewed and signed by facilitators which speaks to facilitators not utilizing A Call to Men resources for anything not approved by A Call to Men.
ESSENTIAL DUTIES AND RESPONSIBILITIES: 
Facilitate and/or co-facilitate A Call to Men training on domestic and sexual violence prevention to include the promotion of healthy and respectful masculinity

Assist in logistical needs of training team while at trainings

Participate in training preparation calls as needed

Prepare for pre-assigned aspect of training

All training materials will be provided by A Call to Men. Contract may add additional resources or content to the provided training materials only with prior approval from A Call to Men CEO, Tony Porter

Attend individual monthly 30 min training assistance and evaluation sessions with the Coordinator of Youth Initiatives and/or with the Director of Healthy Masculinity Initiatives and Chief Program Officer when needed. 

Provide monthly documentation and maintain accurate records for monthly reporting for sessions assigned and to support our annual report

Attend Facilitator meetings scheduled throughout the school year to assess challenges and successes of the curriculum program
EDUCATION AND EXPERIENCE:
Familiarity with A Call to Men

Familiarity with A Call to Men's  Live Respect Curriculum

Experience engaging middle school and high school boys and young men

Experience in collaborating on a national, state or local level to promote social change is a plus

BA or BS preferred
KNOWLEDGE, SKILLS, AND ABILITIES:
Excellent written and oral communications skills

Ability to work independently with excellent organizational skills

Ability to establish and cultivate strong relationships with partners

Punctuality
ORGANIZATIONAL RELATIONSHIPS:
The Live Respect Facilitator will report directly to the Director of Youth Initiatives. The Facilitator will work closely with the Coordinator of Youth Initiatives, the Director of Healthy Manhood Initiatives, and the A Call To Men Staff.
PHYSICAL DEMANDS:
This position requires frequent use of computers and telephones. Sitting, talking, and listening. Lifting up to 10 lbs.
WORK ENVIRONMENT:
This position is NYC-based with local travel.
To apply for this role, please send a resume and cover letter to rahk@acalltomen.org
A CALL TO MEN is an "at-will" and equal-opportunity employer. Applicants and employees shall not be discriminated against because of race, religion, sex, national origin, ethnicity, age, mental or physical disability, sexual orientation, gender (including pregnancy and gender expression) identity, color, marital status, veteran status, medical condition, or any other classification protected by federal, state, or local law or ordinance.
Reasonable accommodation will be made so that qualified disabled applicants may participate in the application process. Please advise in writing of special needs at the time of application.